InVEST's paper at the 2020 IEEE TEMS International Conference on Technology and Entrepreneurship (ICTE) in July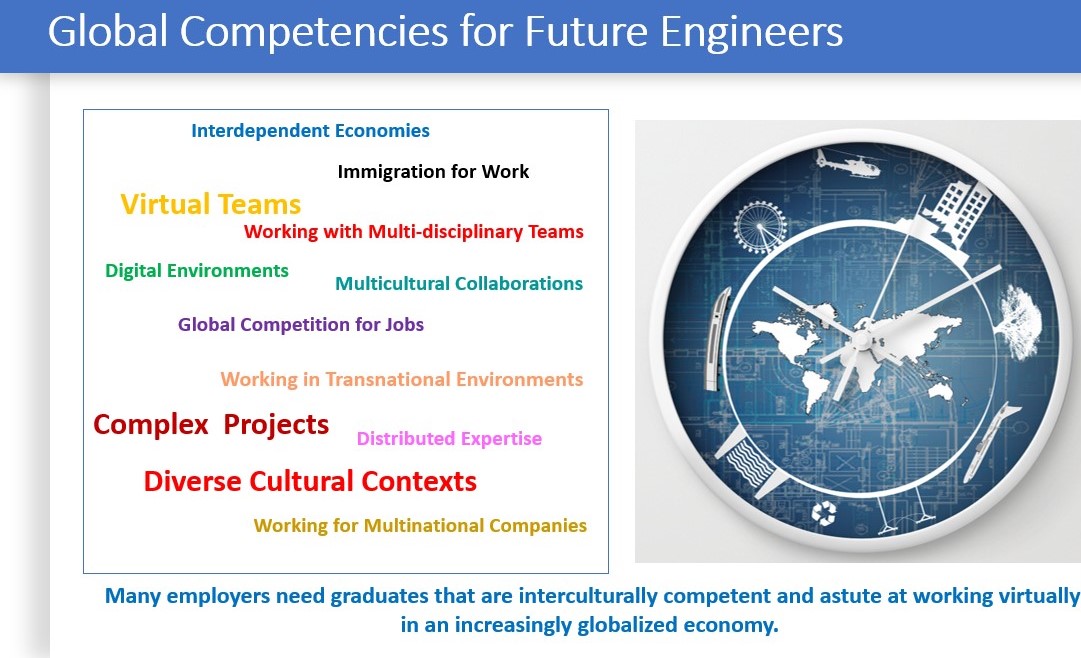 The presented paper discusses the importance of integrating virtual collaboration and intercultural competencies in engineering education. It also discusses many aspects of the InVEST initiative including its pedagogical model.
The InVEST team spoke with the University of Toronto Engineering News. This article covers the role that InVEST has in supporting global projects to successfully engage online. It also features the testimony of a student who participated in a project supported by InVEST.

The InVEST project is funded by a grant from the Faculty of Applied Science & Engineering's Dean's Strategic Fund and aims at finding scalable approaches to enhancing international knowledge & experience for our students.
Together with faculty at partner universities we form collaborating student teams made up of UofT engineering students and counterparts at international universities. Graduate and senior undergraduate students are supervised by faculty at each university and work collaboratively on a research/design question of mutual interest. The research/design question may be specialized or of a multi-disciplinary nature and can be proposed by faculty or a collaborating company/organization in association with either university. Project duration varies and UofT students often gain academic credit for their work.